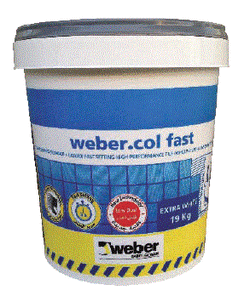 Weber.Col fast

FAST-SETTING HIGH PERFORMANCE TILE ADHESIVE WITH LOW DUST TECHNOLOGY

FAST SETTING TILE ADHESIVE (EN 1348 C2FS1)
High performance cement base tile adhesive for internal
and external use. Suitable for ceramic tiles,marble, granite,
stones,reconstituted marble...

Consumption: 3-7kg/m2
Package: 19.0 kg
Data-sheet: Click Here.


---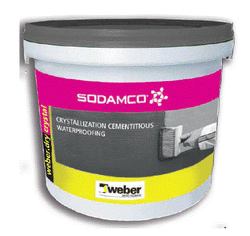 Weber.Dry crystal

CRYSTALLIZATION CEMENTITIOUS WATERPROOFING

weber.dry crystal is mono-component crystalline waterproofing product that penetrates into concrete and concrete unit masonry and reacts chemically with the presence of water to develop crystalline growth.


Consumption: 0.5 kg per coat/m2
Package: 25 Kg
Data-sheet:
Click Here.
---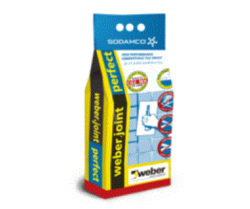 Weber.Joint perfect
HIGH PERFORMANCE, LOW STAIN, CEMENTITIOUS TILE GROUT WITH HYDRO REPELL AND MOULD STOP TECHNOLOGIES

weber.joint perfect is a high performance cement-based pre-mixed non-shrink grout, used for filling tile joints in wet and dry areas.
Consumption: Check Data-Sheet
Package: 5 Kg
Data-sheet:
Click Here.
---

For More Info Contact us @ 01 255 957 or 76 67 83 89